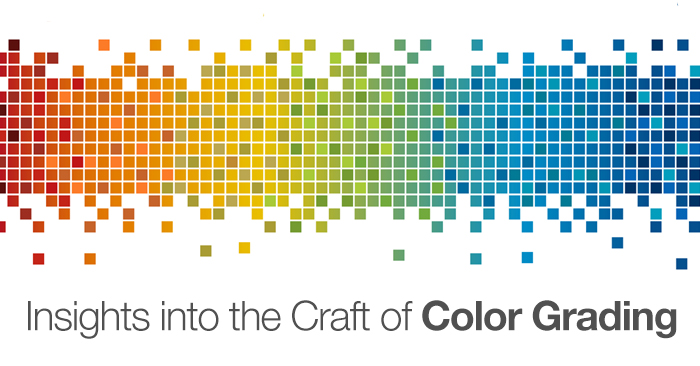 Insights into the Craft of Color Grading
Learn from the best! In this post we share some tips from professional color grading case studies.

Image from Dave Dugdale on Flickr
If you're looking to improve your craft as a colorist, learning how others go about doing the same job as you is a great way to gain fresh insights and inspiration to spur you on.
In this first interview colorist Tom Parish interviews Randy Starnes on his illustrious career color grading major televisions shows over the past few decades. Randy talks through the process of color grading when he began on film with NYPD Blue and more recent shows like Desperate Housewives, Master's of Sex and The Black List. Well worth a listen!
---
In this short post over on Creative Cow, Company 3 colorist Rob Pizzey shares a few insider tips on using DaVinci Resolve to grade Jack Ryan: Shadow Recruit.
"I spent several weeks with the cinematographer on the DI grade," said Pizzey. "He'd done a fantastic job lighting the whole film. It made my job a lot easier. Once we'd completed our first pass setting the mood for each scene I concentrated on the smaller details such as eyes.

During the fast cut action scenes this was tougher due to the camera or actor moving around. However, Resolve's auto tracking saved the day yet again! After we were happy with the grade, Kenneth came in to give notes before we delivered the finished film." 
---
Colorist Chris Hall shares his experiences working on Sundance Grand Jury Prize winning documentary Rich Hill, in this personal blog post and how he handled some of the film's unique challenges.
Shot on Red's Scarlet camera, Rich Hill posed a number of unique challenges from a colorist's perspective as much of the footage was very free-form in nature using only available lighting and single camera coverage to cover what often becomes very visually complex scenes spanning huge lengths of time. Often the footage was shot at very low light levels in the interiors of many of the film's locations which really played havoc with the colorimetry of the camera and led to some very unique grading tasks in the DI suite. 
---
In this quick video from Nucoda, Mirror Mirror colorist Lionel Kopp talks through how he used Nucoda technology to finish the grade on the film while under major time constraints. In the end they had three colorists working simultaneously to complete the work in time.
---
It's not often that there are such dramatic differences between a teaser trailer and the final film, but blogger Todd Vaziri has pulled together a really interesting breakdown of the changes that Man of Steel went through from the original 2012 teaser trailer to the final release print. In this example, not only has the look been transformed but elements such as snow and lens flares have been composited in. A very interesting read!
---
If there's one director working today who has a distinctive visual style it's Wes Anderson, and in this excellent article from Studio Daily, colorist Jill Bogdanowicz shares plenty of insights on how she contributed to The Grand Budapest Hotel's visual feast with DaVinci Resolve.
What were some of the more challenging scenes to grade, and how did Resolve help you navigate them?

We actually did several day-for-night, or rather day-for-dusk, looks and one of the tools on the Resolve that helped me get there was tracking. The tracking in general on the Resolve is pretty great, so if I brightened a face and darkened the sky, I was able to track everything seamlessly and I could really feel what I was doing with power windows.
---
Lastly, colorist, author, trainer and filmmaker Alexis Van Hurkman shares what is a valuable insight on the level of perfection required when working in any creative field, but is especially relevant in the field of color correction.
"It doesn't have to be perfect, but it does have to be right.

Whether they're aware of it or not, this attitude is something that I think distinguishes the more seasoned producers, directors, and cinematographers I've worked with from those at the beginning of their careers, and it's something that every artist ought to think about during the course of a project."