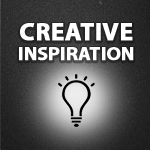 How To Learn From Famous Filmmakers – Listen To Them
The best way to learn from famous filmmakers is to listen to them – DVD commentaries are your film school on demand.
DVD filmmaker commentaries offer you an incredible opportunity to learn from some of the best filmmakers who have ever lived, and even ones who are now dead, about the art and craft of great filmmaking. Personally I'm a big fan of DVD extras (here's my best suggestions for film editors) and thanks to dedicated curators like Filmschool Thru Commentaries and Film School Reject's Commentary-Commentary you can digest all the best filmmaking wisdom a filmmaker may have poured forth across all their DVD commentaries in one or two succinct video lessons. Here's a quick round up of some of the best.
Filmschool The Paul Thomas Anderson Way
If Paul Thomas Anderson is telling the truth then checking out these two videos might save you two decades of filmschool education as you listen in to what director John Sturges has to say about great filmmaking:
If you're one for learning about the references that Paul Thomas Anderson (and other directors like Stanley Kubrick) riff off-of then check out this great video from PTA on Max Ophuls – master of the tracking shot.
Action Film Masterclasses
If you're a fan of Jan De Bont, John McTiernan or Kathryn Bigelow's many fantastic action movies then these are the commentaries for you:
33 Things We Learned from the Hurt Locker Commentary – #8
Bigelow used the Phantom camera to give "a sense of the roiling mass of air preceding any kind of detonation and hence the rocks lifting off the ground." She says the camera can shoot ten to twenty thousand frames per second and "kind of unpack those events in a sort of granular way." She's such a nerd.
Saving The Best Till Last – Schwarzenegger
If you've not seen this compilation of the best of Arnold Schwarzenegger's DVD commentary for Total Recall then you're in for a treat. Not so much filmmaking wisdom, more filmmaking say-what-you-see. Funny stuff!