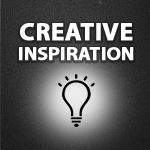 Creative Inspiration: Learning from Filmmaking Masters
All filmmakers are students of the craft. Discover these valuable lessons from filmmaking legends.
If you're creative and technical – you're unstoppable.
– Robert Rodriguez
In this 'original and best' (hence the VHS quality!) 10 minute filmschool, director Robert Rodriguez outlines his philosophy for making movies, especially your first films. The less stuff you have the better, the worse your equipment the better, the less money you have the better, the more mistakes you make the better and oh, make sure you throw away your tripod.
Martin Scorcese on Reading The Language of Cinema
In this Jefferson lecture from the National Endownment for the Humanities director Martin Scorcese delivers a lecture entitled 'The Persistence of Vision: Reading the Language of Cinema'. Its a great ode to the magic and power of cinema and it's lasting legacy in the lives and imagination of those who love it as much as Scorcese does. An inspiring hour with a master filmmaker.
You can watch the full lecture here.
Masters on Cinematography
In this fantastic two part interview from The Craft Truck – Gordon Willis talks about his career, the craft, shooting The Godfather and much more. Gordon Willis was director of photography on The Godfather Trilogy, Annie Hall, Manhattan and many other great movies. A great lesson in cinema.
Master's on Film Editing
Orson Welles packs plenty of food for thought into under two short minutes in this clip on the craft of film editing. Watching it will make you proud to be an editor! 
Double dose of Hitchcock: For a more robust analysis of what editing really is, you can't do much better than these 7 minutes from the master filmmaker.