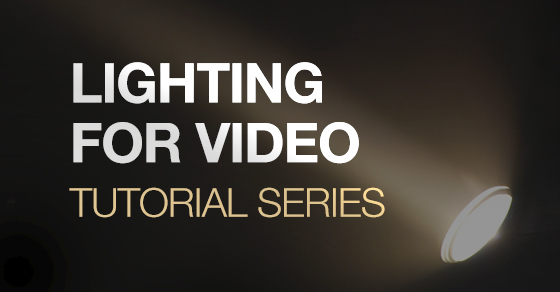 Lighting for Video: Hair Lights
Make your interview subjects pop out of the background using hair lights.
In our ongoing series on Lighting for Video we're taking a look at different types of professional film/video lights, and their subsequent accessories. In this video, we examine hair lights and look at the different methods you can use to make your subject pop out of the background.
LEDs make a great affordable alternative to more traditional backlights. Instead of spending hundreds of dollars on the Lowell Pro light featured in the video, you could spend as little as 30 dollars on a battery operated video light. We personally recommend a Yonguno LED light which can be adjusted between daylight and tungsten balanced color temperatures. It's only $65 bucks on Amazon and much cheaper than alternatives.
Hair lights work best when suspended above your subject so it is definitely worth the money to buy an extension arm for your light stands, but be careful. Lights can easily tip over if they are not weighed down with a sandbag.
People with long hair are a trickier to backlight than people with short hair. Mainly because "loose" hair is emphasized by a backlight. To alleviate this problem try going to your local hardware store and buying a dimmer. Professional dimmers go for about $40 dollars online.
Be sure to check out all the videos in our Lighting for Video tutorial series!