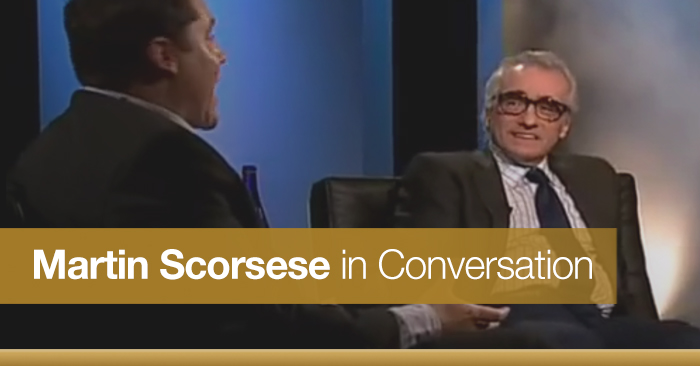 Martin Scorsese in Conversation
Learn from one of the greatest and most articulate living American filmmakers discussing his craft.
Director Martin Scorsese is probably one the most articulate and insightful filmmakers you could possibly listen to about the craft of making film. The following videos are brilliant opportunities to drop in to Scorcese's mindset and are fantastic chance to pick up some great filmmaking insights from a real master.
The opening video above is an old school gem pointed out by Nathalie from Mentorless.com on the making of Goodfellas and why everyone loves working with Scorsese. Compared to the electronic press kits today, this really is well worth a watch.
Scorsese on Wolf Of Wall Street
Martin Scorsese's latest film is Wolf of Wall Street and the ever brilliant DP/30 interviews him on the film and his extensive historic career. The conversation covers a lot of ground including what motivates him to make the films he does, dealing with critics, working with new technology and much more. Well worth a lunch-break watch! Also if you missed it the PB blog highlighted this great VFX breakdown from Brainstorm Digital's work on Wolf of Wall Street.
Scorsese in Conversation with Jon Favreau
Nathalie from Mentorless.com pointed to this great conversation between Martin Scorsese and Jon Favreau in this episode of 'Dinner for 5'. There are some real practical gems in this conversation that can really improve your directing, editing and filmmaking efforts.
Spend An Hour with Scorsese and Coppola
In this episode of USSB Hollywood Insiders from around 1997, Martin Scorsese and Francis Ford Coppola are interviewed by Geoff Gilmore (then Director of the Tribeca Film Festival) on their filmmaking careers. They discuss the filmmaking atmosphere of the 1970's studio system through to working in the late 1990's. Even for these great filmmakers its surprising how much 'luck' was involved in them being able to make the kind of films they wanted to make – especially given how much both of their work is now some of the most highly regarded in film history.