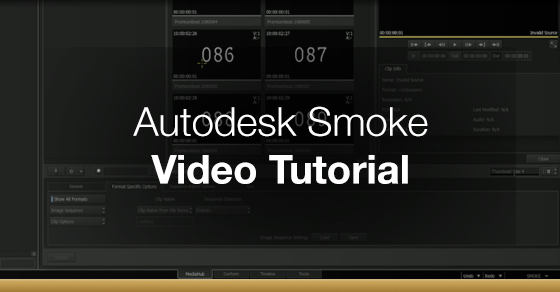 Repeat Frames on Import Inside Autodesk Smoke
Check out this useful workaround for importing repeated frames or frames from a sequence in Smoke.
With Autodesk Smoke 2013 the feature to repeat single frames upon import to a length of your choice was lost….but not forgotten.
I have come up with a useful workaround if you need to import single frames from a sequence or simply need to repeat a bunch of single frames upon import.  This tip assumes that your still images are all of the same resolution and bit depth.  So, if you have 30 HD 1920×1080 .jpg or .png files (or anything else to import) and you want them to be a repeated length to just lay on the timeline then check out the Smoke video tutorial below.
Got questions about Autodesk Smoke? Want to share your own Smoke video editing tips?
Let us know in the comments below!