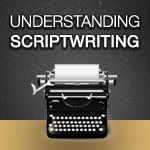 More Scriptwriting Resources for Creative Pros
These great scriptwriting resources will help you improve your storytelling abilities whether you're a director, producer, editor or writer.
In a previous post I wrote up some fundamental screenwriting and story telling tips as well as some great videos from seriously talented storytelling professionals. Whether you have aspirations to become a scriptwriter or simply want to be a better storyteller (as a video producer or video editor) a great way to become better at the craft is to learn from successful professionals.  In this post I've put together great resources for anyone who wants to dive deeper into the world of screenwriting.
Scriptwriting Talks
BAFTA have an outstanding collection of lectures from successful screenwriters on screenwriting. Each year they present a series from screenwriters which are all well worth listening to. Talks include writers like John Logan (The Aviator), Charlie Kaufman (Being John Malkovich) and William Nicholson (Gladiator) to name just a very few. Check out the series from 2010, 2011 and 2012.
This talk from Scott Frank, writer of Out of Sight, Get Shorty, Minority Report, Marley & Me, is both entertaining and enlightening as he shares his insights from 28 years of writing for the screen.
If you've ever wondered what it might look like to lean over the shoulder of a professional screenwriter then this great screencast from writer John August is a perfect example of just that (please excuse a few expletives along the way). So much of the writing is in the re-writing and this is a great lesson in improving your script.
You can learn a lot about the constructs of screenwriting by reading and studying existing scripts.  You can get your hands on some scripts from successful films so you can see how it translated from script to screen and what might have changed in the process.  Screenwriting uber site Go Into The Story has a great post collecting the best legally free scripts that you can download today including Lincoln, Hitchcock, Rust and Bone and Moonlight Kingdom. One script that you can't get online is Argo, but you can get this great interview with it's Oscar nominated writer Chris Terrio.
Scriptwriting Tools
If you're thinking of putting pen to paper, or fingers to keys, then there are two great tools that are worth checking out fit for this purpose, I'm sure there are more, but these are the ones I know.
Final Draft: The Industry Standard
Final Draft is the most popular screenwriting program and has been around the longest and hence is the industry standard. There is a free demo so you can try it on for size to see if you like it. There is also an ipad and iphone app – the later which is free as a 'reader' which is great if you're more interested in being able to annotate a script rather than write one.
Scrivener: A Holistic Writing Program
A few people I know who do a lot of writing, love using Scrivener and having nothing but praise for it. It strikes me as a broader writing program that presents your work in many different ways, allowing you to just get down to writing rather than fiddling with settings to get it to look how you want. It too has a free trial, so there's nothing to stop you from giving it a go.