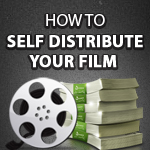 Self Distributing Your Film – Lessons from a Real World Case Study
In this post, we take a look at the case study of "Indie Game: The Movie" and discover some key takeaways in self distributing your film to success!
Whether you're working on a short film, a documentary, or your first feature film – ultimately you're making it because you want other people to see it. But with over 72 hours of video being uploaded to YouTube every single minute of the day and 4 billion hours of video watched every month on YouTube, it's not an easy thing to find a loyal audience who are willing to pay to watch your film. Two indie filmakers have cracked it though and they've been generous enough to share how they did it.  Images from indiegamethemovie.com.
5 Takeaway's from Indie Game: The Movie
It's well worth reading through the entire 5 part case study that Lisanne Pajot and James Swirsky (the directors/producers/DoPs/editors/distributors) have posted on their site, but here are a few key take aways that might help you get your project seen too.
Indie Game: The Movie was one of the first feature films to be born on Kickstarter. It was funded in part by two successful crowd-funding campaigns. It premiered at the Sundance Film Festival in 2012, where it won the Best Editing Award in World Documentary Cinema and was optioned by Scott Rudin. The film opened theatrically in the US & Canada, qualified for the Academy Awards, was a NYT Critics' Pick and is among the top reviewed documentaries of the year. 
Takeaway #1 – It is entirely possible
The first lesson to take away from Lisanne and James' heroic effort is that it is entirely possible to fund, make, distribute and 'sell' your independent film through your own hard work, determination and dogged persistence. The tools, platforms and opportunities are available and open to anyone who wishes to make use of them. That doesn't mean of course that success is guaranteed, but that's the same for everyone from the Hollywood studio execs on down. It means that the only person responsible for making your film happen is you. Yes, it has always been possible for independents to 'make it' but it feels like this is a great example of the 'new way' of doing things…
Takeaway #2 – It pays to be niche
A huge part of what made IGTM so successful is that they built and engaged their audience really early. Today Kickstarter campaigns are de rigueur for crowd funding your way into production, but IGTM was one of the first films 'born' on Kickstarter. They also approached everything they did with what they called a 'think like a Fan' mentality, which meant that they opened up their journey in making the film in the very way they would like to be invited into the development of the things they're fans of too. By building a loyal fan-base on a fairly niche topic, and regularly rewarding their loyalty with great behind the scenes content, the filmmakers carried that audience with them from pre-production to final screenings.
Takeaway #3 – It takes hard work, a lot of hard work
When you look at the raw numbers that the filmmakers have posted on their site, quantifying what it takes to build and maintain an engaged audience, it's amazing that they achieved all this over 33 months of production with only 2 people:
• 10,286 IGTM-related emails were written or replied to
• 13,783 Tweets were sent off from @indiegamemovie
• 182 blog posts were made on IndieGameTheMovie.com
• 88 minutes of extra video web content was published prior to release, resulting in over 1.3 million views.
• 51 Updates were given to Kickstarter Backers
• 2,784 emails were support/fan emails personally responded to after the June 12th release.
It shows is that it takes an incredible amount of hard work and very high level of commitment. I wonder if there was ever a time when they thought "Now we've started this, we can't stop it, even if we wanted to!". With so many backers on Kickstarter (nearly 2000) having inputted their cash, the filmakers having invested their own savings and a huge amount of time, and everyone online looking forward to the final film, there must have been a huge amount of pressure (or encouragement depending on how you look at it!) to see it through to the end. An important question to ask at the beginning of a project is – Do I really believe in this and am I willing to see it through?  If you can't answer that question in the affirmative then do you really want to take other people's money if you're not truly committed yourself?
Takeaway #4 – Be adaptable & courageous
An interesting part of the filmmakers journey is that they didn't actually start out to be as 'indie' as they turned out to be. They raised their initial funds on Kickstarter to get themselves going but they were always hoping to sell the film to 'real' distribution companies, and at Sundance they did receive several offers.  Ultimately however they decided to distribute the film themselves, as they saw an opportunity for a better fit. I think its also important to note that they didn't make this decision lightly, or arrogantly – they took on wiser and more experienced partners to help them navigate the 'distribution and press world' when they were in Sundance territory. But courageously they gave it a go and did it their own way, which turned out to be a great decision.
Takeaway #5 – Bit by bit, it all adds up
I think a brilliant move by the filmmakers was to take the film on a 15-city in-person tour, showing the film in cinemas they hired themselves and sold tickest online. They mentioned that the tour was 'presented by Adobe' – which I'm guessing means Adobe paid for the running costs of doing the tour?  This sounds like another smart move. Meeting the fans face-to-face who have invested in, followed and celebrated your film from the very beginning is an incredible way to reward their loyalty and continue to build valuable word of mouth buzz. In the digitally connected world of Kickstarter and Twitter, nothing can replace meeting people in the flesh and giving them a real handshake.  It's important not to forget that. By riding the wave of all the great free publicity they were receiving off the back of Sundance and continuing to personally answer tweets and emails, post blog updates and upload behind the scenes video content, these 2 inspirational filmakers built their success bit by bit.