Posts Tagged 'American Cinema Editors'
Looking to advance in your editing career? Check out this pro advice from Edit Fest London 2015.
Want to break into video editing? Leading TV and film editors from around the globe share their top insights on the post production business.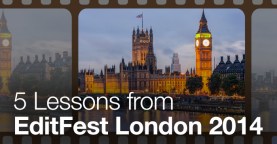 Each year some of the world's leading editors gather for EditFest London. Here's the key lessons we took away from the event!