Posts Tagged 'Image Stabilization'
Capturing the action at a sporting event can be challenging. Set yourself up for victory by choosing the right lens for shooting live sports.
DSLR video has improved dramatically over the last few years, but rolling shutter is still an issue. Deal with it using these three tips.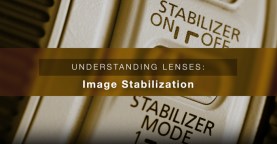 Having Image Stabilization is sometimes more important than having a wide aperture, but how does it work? In the following article we will learn how Image Stabilization …