In this video tutorial, learn some basic compositing techniques to create better titles in Adobe After Effects — includes free project file!
Learn to create a smooth sliding intro in this After Effects video tutorial.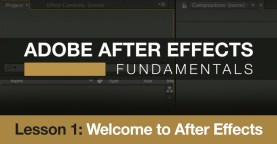 Learn the basics of After Effects in Lesson 1 of our FREE After Effects Fundamentals course.