Posts Tagged 'microbudget'
Stabilization devices such as a Movi or Steadicam aren't always an option. Luckily, there are other ways to capture walk-and-talk shots smoothly.
Period pieces are usually out of reach for low-budget filmmakers, but these five tips will open up the possibility of setting your story in a different era.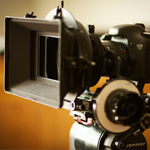 Learn how to make your low-budget films incredible with these tips from experienced independent filmmakers!