Monopods advancements are the newest developments in the travel videography world. Here's what you need to know.
Nail your shot without an expensive gimbal! Check out these three easy camera stabilization tips that won't bust your budget.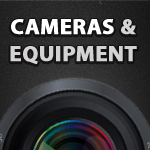 If you're in a pinch this technique for achieving smooth tracking shots with only a monopod or tripod should do the trick!