Be a better film or video editor! Memorize a few of these video editing mantras to guide you as you work.
Ever wondered what it's like to edit an animated feature? These professional video editors let you into their world.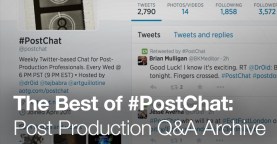 Ever missed a #PostChat Twitter conversation and wished you could go back and read it in full? Check out this #PostChat archive.