The Pocket 4K already feels excellent on a handheld shoot, but how can you make it into a more accommodating, versatile weapon?
Multicam productions have become more popular than ever, thanks to the extremely low cost of camera gear and easy intergration into video editing apps. Even still, many …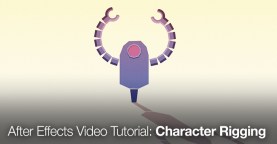 Learn how to rig a character using expressions and parenting in this After Effects video tutorial.