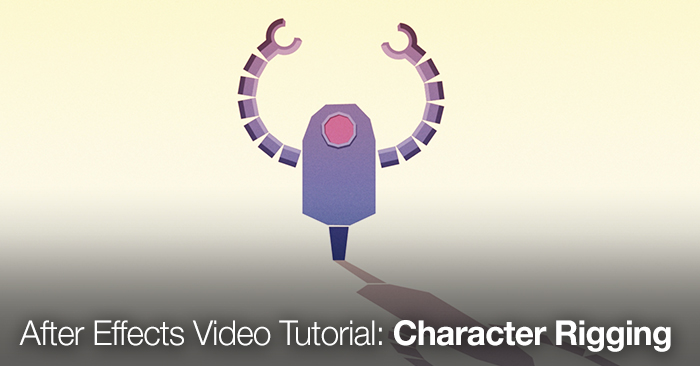 After Effects Video Tutorial: Character Rigging
Learn how to rig a character using expressions and parenting in this After Effects video tutorial.
On top of being a fantastic program for creating VFX, After Effects allows users to animate cartoon style characters with ease. Tools like parenting and expression controllers make rigging and animating characters easy to create.
In the following exclusive video tutorial we will demonstrate some basic character rigging in After Effects. The tutorial covers:
Character Animation
Inverse Kinematics
Setting up designs in Illustrator
Layer size vs. Document size
Parenting
Setting up expressions and parameters is really important when working with a cartoon character. If you aren't careful, you can create a very messy and disorganized project. If you are interested in diving into character animation check out our earlier post on the 12 principles of animation.
Want more After Effects video tutorials? Check out the After Effects section on the PremiumBeat blog. While you're there feel free to read up on all the latest filmmaking news and techniques.
Have any questions? Know of a better way to set up inverse kinematics? Share in the comments below.