Posts Tagged 'Screenwriter'
There's no right way or wrong way to write, but there are tools that will set you up for success. Here are 7 books every screenwriter needs.
Take a look behind the script of David Fincher's new biopic on the legendary Citizen Kane screenwriter Herman "Mank" Mankiewicz.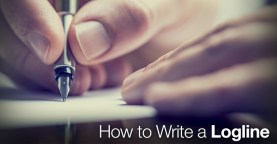 Logline's can make or break your script's success. Learn how to write effective one's in the following video.