For stunt coordinators like Hiro Koda and Jahnel Curfman, previsualization is essential to the reality and safety of dynamic fight sequences.
Trying to pull off a realistic fight scene? Learn from a professional stuntman how to choreograph a fight sequence and translate those stunts to the camera. If …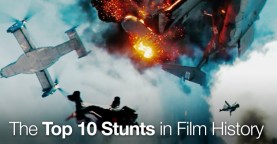 You don't need a team of VFX artists to create impressive effects. Check out 10 of the best stunt shots and scenes in the history of cinema.