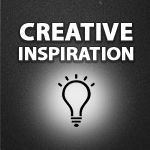 Thoughts for Video Pros: Embracing the Amateur
In this post, we share a few thought on why amateurs are here to stay…and why the professional community should embrace them.
The word amateur refers to someone who does something without getting paid for it….however it has also more commonly been used to define someone doing something not very well. I'm a professional film editor because I get paid to edit and (hopefully) because I'm also good enough to be paid to do it. But the origin of the word amateur is actually from from the Latin word amator meaning 'lover'. An amateur is someone who does it because they love to do it. They would do what they love even if they didn't get paid to do it. As an editor I love to edit. I love what I do, getting paid is bonus (just don't tell me clients that!)
The Rise of the Amateur
Apple is a company that's often accused of leaving their professional user base behind. "Where is the Mac Pro update" all professionals moan – releasing a powerful tower has come to symbolise their commitment to a pro user base after the fumbling of the FCPX launch.
Interestingly Larry Jordan blogged early in April about a pre-NAB quote from an Apple source:
The week before the 2013 NAB Show, I had an on-the-record comment from Apple saying that they have sold more Final Cut Pro X seats than they sold Final Cut Pro 7, which was part of Final Cut Studio (3). I was not given any more specifics than that. 
Why is this interesting?
The bigger a user base gets the more a company has invested in keeping that user base happy. Amateurs like the idea that they're using the same kind of software that the professionals use, but probably won't invest the time (or money) it takes to get used to something like Avid Media Composer. By making FCPX more accessible to more people, Apple will need to continue to add features that the pros need for the kudos of a pro product, as well as maintaing a broader sales base. Adobe are also making it easier for amateurs to access their software with their Creative Cloud monthly app rental model.  Instead of shelling out over a grand for a full suite of professional creative software, its easy to give a project a go without the financial commitment. Whatever you think of FCPX the stats don't lie, consumers are buying it and professionals are too. Phillip Hodgetts, creator of Sync-N-Link, reports more evidence of another tipping point.  Purchases of this professional video product for FCPX have surpassed previous sales of Sync-N-Link for legacy FCP versions.
Why Pros Shouldn't Fear the Amateur
The common insecurity among professionals is that this rising army of 'kids with laptops' will take away all the work – the "we don't need a DIT, my nephew can do it" mentality. I think this fear is really unfounded for two reasons.
First, the content most 'amateurs' are creating isn't competing with the content that most professionals are creating. The video content explosion shows no signs of abating with an estimated $37 billion global video market in 2017. That's a lot of pie to go around.  Professionals are typically given bigger budgets and more resources to create a higher quality of work.  The production value between amateur and professional video projects is obvious in most cases.
Second, there is far more to being a professional than knowing how to use the right tools. Would you trust a teenager to be responsible for the safe guarding of the cumulative output of thousands of dollars worth of time and investment (your rushes) rather than an experienced and proven professional DIT? Probably not. Experience and expertise comes from years of practice that cannot be short-circuited by any number of free online tutorials. Professional levels of service, facilities and infrastructure are not to be sniffed at.
Why You Should Embrace the Amateur
Image source: Flickr
So as a professional, what should I do with these amateurs?
We should embrace them. Embrace them because they represent a hungry, eager and cash ready community who are doing what they do not because they have to, but because they love to.
What if you were to open up your shop after hours for short courses in teaching amateurs valuable tips and techniques in what you do? Or if you're a rental house – hosting a day long saturday course where they can get hands on with professional equipment in partnership with a friendly supplier?
Amateur may buy gear or equipment this is overkill for their needs….but they bought it and they want to know how to use it. Why not use this as an opportunity.  Be the teacher who shows them how.