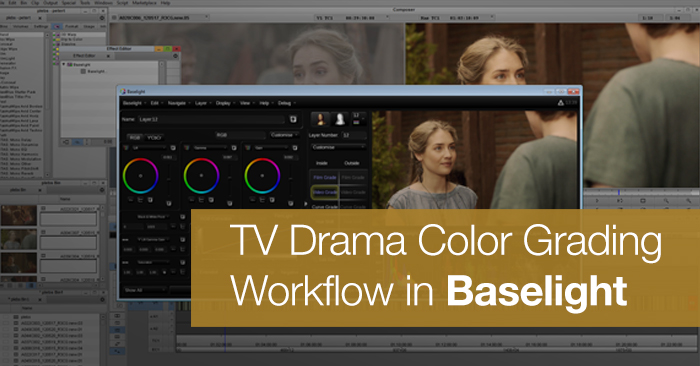 TV Drama Color Grading Workflow in Baselight
Check out this powerful Baselight color grading workflow used on an episode of Dr. Who.
In this great video tutorial Filmlight colorist Bob Chorley demonstrates the high end abilities that come with grading in Baselight and walks through the details of a broadcast post production workflow. If you want to see what features are available in the latest version of the full Baselight system, Baselight 4:4, check out these tutorials available on the official site, including stereoscopic workflows and the ACES colour space.
If you've interested in giving it a go yourself you can always check out Baselight For Avid on the FilmLight website. You can download a free trial or purchase it for $999 (but you should know that for the same money you could also get a full copy of DaVinci Resolve).
Image from Filmlight
Baselight For Avid Colour Grading Tutorials
In the first part of this two part series, Bob Chorley provides a quick overview of getting started with Baselight for Avid and the user interface, shortcuts, as well as how some of the internal features actually work.
In part 2 of this overview, Bob demonstrates how to use secondary color correction features in Baselight for Avid to improve the look of your footage.
In this last short tutorial you can learn how to get your edit out of Avid and into a full Baselight system.
For even more Baselight color grading tutorials and grading breakdowns from professional colorists check out this previous post, right here on PremiumBeat.