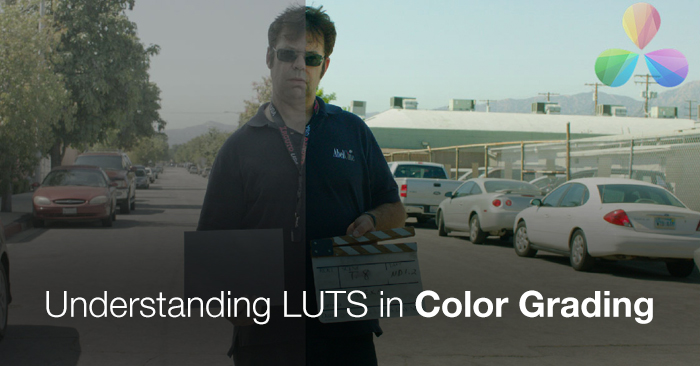 Understanding LUTS in Color Grading
Want to use a LUT in your color grading process? Download these free film print emulation LUTS and learn how to use them in your video projects.
If you've ever wanted to know what a LUT is and how to make the most of LUTS in your color grading, then this podcast from the three Coloristos (Jason Myres, Juan Salvo, and Josh Petok) will provide you with a detailed low-down.
A LUT (Lookup Table) is essentially the modifier between two images, the original image and the displayed image, based on a mathematical formula. There are different types of LUTS – viewing, transform, calibration, 1D and 3D. The three colorists go into a lot of detail on all them.
The main concern of the Coloristos is the propagation of the idea (online) that simply slapping a LUT on your footage is a silver bullet for creating a great looking grade. Real color grading is far more complex than that.
One note of caution for using a LUT is that you need to know what the color space and input level was intended to be for that particular LUT, and the type of shot it was intended for.
Download Free Film Print Emulation LUTS
One of the subjects the colorists mention is film print emulation LUTS – those that would emulate the final printed image as displayed on the screen at the end of the film print process. Those LUTS are now also being used on digital images to emulate the look of screened print, rather than actually using it to ensure the grade would look the same on a printed image. Either way, they're pretty popular online and several people are offering them for free…
Tom Majerski is offering two film print emulation LUTS for use with Blackmagic Design Cinema and Pocket Cameras (examples in the video above). The first LUT comes in two flavors – a vibrant version and a low saturation version of a 'Technicolor Process 4' look.The second LUT is loosely based on a Vision 3 500T film stock and designed to supply "soft and natural skin tones." Tom says, "For Best results, remember to select BMD Film Color Space and perfect the white balance and tint before applying the LUT."
| | |
| --- | --- |
| [maxbutton id="10″] | [maxbutton id="11″] |
You can also download another 'Kodak' LUT from Andres De La Cruz over on the Lift Gamma Gain Forum.
For more film print emulation LUTS and a tutorial on how to apply a LUT in DaVinci Resolve, check out this previous PremiumBeat post.
Applying a LUT to LOG Footage
If you're trying to apply a LUT in Final Cut Pro X, Adobe Premiere Pro CC, Avid Media Composer 7 or DaVinci Resolve 10, then this step by step guide from AbleCine is the one-stop shop you need.
In a second post from AbleCine, you can download 13 separate LUTS for working with Canon LOG footage from the C100, C300 and C500 cameras. In combination with the tutorial above, you should be good to go for transforming your LOG dailies into edit ready footage.
"We've taken the Canon LUTs and modified them for use in various programs. Additionally, we've thrown in some versions with our popular AbelCine scene files applied. Plus, we've made both legal and full range versions available for each."
[maxbutton id="12″]
Another place to create LUTS for free is the Arri Alexa LUT Generator website, which allows you to set the details of the mathematical transformation that is the Look Up Table.
It's been fun – I exported out all the LUTs from Arri's website and select the Shoulder / Knee combo for each scene depending on the light.

— Patrick Inhofer (@patInhofer) December 4, 2013