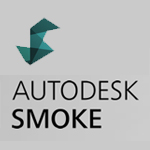 Unlock the Atomize Node for Action Inside Autodesk Smoke
Get the Atomize Node for Autodesk Flame inside of Smoke…and enhance your effects capabilities. Find out the how in this video tutorial!
Some may call it a hack (the developers would call it a bug), but for every Autodesk Smoke user out there, this is a must-have feature. Use Flame's Automize node in Smoke.
All of the Flame effects nodes in Action are readable by Smoke to maintain compatibility between the software. These nodes are normally read-only in Smoke and you can't edit the properties. However, some users have created expressions and linked node properties to Matchbox effects or dummy Axis in Action.
Due to an oversight in the code, the Atomize Node is freely available and editable inside of Smoke.  Check out the video to see how to get it and how it is used.