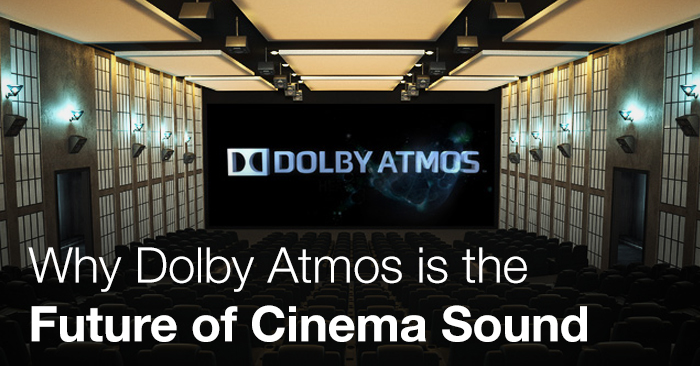 Why Dolby Atmos is the Future of Cinema Sound
If you've not experienced Dolby Atmos just yet, you might be wondering what's so great about it. These industry experts will set you straight.
Dolby Atmos is the future of cinema sound. While the industry might be going crazy over the number of K's images can be shot on and projected with, cinema sound hasn't advanced that much (so it would seem) in the past several decades. Until now. Dolby Atmos first hit just a few theatres in the summer of 2012 with Pixar's Brave being the first feature film to make use of the new system, but is now available in a growing number of cinemas worldwide.
In this latest Dolby promo you can learn a lot more about why director of photography turned director, Wally Pfister thinks Atmos is the IMAX of audio, and how he put it to good use in Transcendence.
Understanding Dolby Atmos
If you want to get a decent understanding of what Dolby Atmos actually is – and how it works, then these two videos will give you the full picture. The second features a fairly decent history of the evolution of cinema sound and a detailed description of the inside workings of surround sound.
Dolby Atmos in the Cinema
Dolby's sound consultants chat with film critic Peter Cowie about how Dolby Atmos can shape as well as enhance the filmmaker's sound design possibilities.
When Alfonso Cuaron and Gravity's Oscar winning sound designer want to come to hear their film in your cinema, you know you're doing something right. So it is for the owners of Olympic Cinema in London, talking about just how spectacular Dolby Atmos really is.
If you want to find a Dolby Atmos equipped cinema near you then simply hop over to iwantdolbyatmos.dolby.com.
More Posts on Cinema Sound Design
If all this talk of cinema sound design has whet your appetite to learn more then check out these previous posts on the topic.
Fellow PremiumBeat blogger, Matt Hibbard has put together this excellent post called Sound Design 101: Making your Film Sound Great. Danny Greer has also posted this great tutorial on mapping out your sound design for indie filmmakers. This last PremiumBeat post discusses how to work well with a film composer to successfully score your film. Finally you can also check out the category of posts devoted to sound design over on my blog.