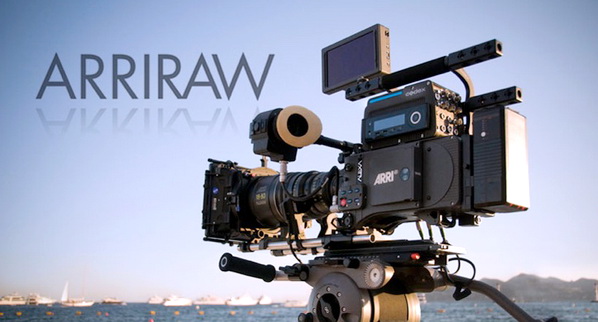 Working with ARRIRAW – Creating Offline Proxies in DaVinci Resolve
How do you turn your ARRI RAW files into ProRes proxies for your offline edit – for free?
If you are working with 12-bit RAW files fresh from the Arri Alexa, you'll  almost certainly want to transcode them into offline edit proxies to work with, and then online your finished project back to the full resolution RAW files for grading. DaVinci Resolve Lite is a great FREE program to use to perform this offline/online workflow with ease.
You can use those ProRes proxy files in all of the major NLE. Of course you can transcode your proxies to MXF for Avid or create digital dailies in any other format you wish.
Transcoding ARRIRAW to Pro Res with DaVinci Resolve
Before we begin, if you want to give this workflow a test for yourself you can download a 12-bit ARRIRaw .ari file from Convergent Design. This clip was recorded on one of their Gemini 4:4:4 units which is able to handle the massive data rates. To give you some idea of the file sizes, the 869mb download file unzips to 1.25 GB folder containing a 7 second video clip. The RAW file itself is an image sequence that looks like this.
Step 1 – Fire up DaVinci Resolve Lite and bring you ARRIRAW media into the Media Pool. All you need to do is navigate to the ARRIRAW folder and drag and drop it into the Media Pool. In Resolve 10 an empty project will adapt itself to match your imported footage settings. In Resolve 9, you need to ensure your project settings are correct.
Step 2 – Jump over to the Conform page and create a new timeline by clicking on the + plus button at the top left of the screen. The Master Timeline is a 'stringout' of all the media in the project.
Step 3 – Jump over to the Color page. Here you can grade your footage to taste. One of the main benefits of shooting with RAW is that you can alter the camera's metadata (such as Color Temperature and Exposure) from within your grading or dailies package. To do this inside Resolve, click on the Camera Raw tab in the Color page. Adjust this per clip for individual control or as a project wide setting to affect all your clips at once. Again in Resolve 10 there is a new sharpness debayer control along with Color Temp and Exposure.
Step 4 –  As ARRIRAW is recorded as a Log-C image, your files will look grey and flat, which is what you want as it gives the colorist greater latitude to play with. You can add in contrast and saturation manually or you can simply add the 3D Rec 709 LUT that ships with Resolve, or create your own LUT from the ARRI LUT Generator site.
Step 5 – Hop over to the Deliver page and set up your files for rendering out as proxy media. In this example set your Render To: Quicktime. Codec is: ProRes 422 (LT). Make sure Render Timeline As: Individual Clips is selected. Also make sure 'use source filename' is ticked too.
Depending on the speed of your machine you will probably want to adjust the debayer settings to 1/2 for faster turn around of your offline proxies. In Resolve 10 you can find this in the Camera RAW tab under Decode Quality and Playback Quality. In the Render page you can select 'Force debayer res to highest quality' to get the best of both worlds – smoother playback but always best quality exports.
Step 6 – Edit with your offline files in your NLE of choice and then export an XML file of your finished edit, ready to bring into Resolve.
Step 7 -Create a new project and import that XML file into Resolve (Conform page > File > Import XML) and simply check the 'Automatically Import Source Files' box and point to your RAW files. You are now ready to grade your cut with your RAW files.
Finding Out More About ARRIRAW
You can find out a lot more about working with both ARRIRAW and Pro Res 444 files shot on SXS cards on the official ARRI Alexa site, where you can download a raft of useful tools, simulators and look generators. There is even a free Arri pocket guide app for iPhones and iPads.
You can also read up on how DaVinci Resolve handles RAW files on page 133 of the excellent free manual written by colorist Alexis Van Hurkman. I have also rounded up some great resources on understanding and working with all kinds of RAW files here.