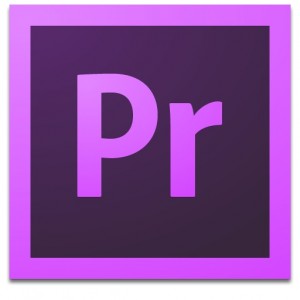 10 New Premiere Pro CC Features Final Cut Pro Editors Will Love
If you've been holding off on switching from FCP to Premiere Pro, now may be the time. Premiere Pro CC updates, with several new features that will make longtime FCP users very happy.
Guess I'll call it synchronicity, since earlier this week I was teaching a FCP 7 class, and found I still missed some of the"little things" in other NLEs that Final Cut Pro offered. The knock on Premiere Pro has been that it felt more "clunky" than FCP (like not moving clips up and down easily until CC). In my mind this update is a big step towards Premiere Pro not being compared to FCP – becoming a strong video editing app on it's own right.
This Premiere Pro update offers over 20 improvements listed on the Premiere Pro blog. In this post I focus on the ones that will make diehard FCP users very happy.
Media Encoder also has an update with bug fixes here.  Also check out this link for the newest updates for the various film/video apps (Adobe Media Encoder, Premiere Pro, After Effects, Prelude, Audition, and SpeedGrade).
1. Toggle Between Source & Program Monitors
Note: In FCP you have the Viewer & the Canvas. In Premiere Pro these are called the Source & Program Monitors
An assignable keyboard shortcut has been added to enable toggling focus (what is selected) between the Source and Program Monitors.
I love this addition, as I used this often in FCP (Shortcut = Q). The shortcut Q in Premiere Pro defaults to "Ripple Trim Previous Edit to Playhead", so I picked F1.  I prefer 1 key shortcuts when possible.
2. Match Frame
Match Frame will now prioritize a selected clip over a targeted track. This is a nice touch and will save you time, as you can just select the clip and not mess with targeting. Also added is the ability to match frame Nested and Multi-Camera Source Sequences. Click F once to match frame the Nest, then press F again to match frame the original clip (the clip name will change in the Source Monitor.)
3. Link /Unlink Button in Timeline
A button has been added to the Timeline Panel to globally Link/Unlink all clips in the sequence.
Similar to the "Linked Selection" button in FCP, this lets you quickly Link or Unlink clips with a click.
4. Reveal in Finder from Sequence
Another very welcome improvement is the ability to reveal a clip in the Finder. Previously this only worked for clips in the Project – now this command can be used on a clip in a sequence. Make a shortcut or right click and select "Reveal in Finder".
.
5. Focus on Timeline
This added Preference setting is more in line with what we are used to in FCP. You can choose to have the Timeline Panel automatically focused (selected) after an Insert or Overwrite edit is performed (Preferences > General).
6. Reveal In Project from Source
The Reveal In Project command now works from the Source Monitor.  I map this to the R shortcut as I don't use "rate stretch" much (R's default shortcut). If you do, pick something else.
7. Drop Clips into Source from Finder
Clips can now be dragged from the Finder or Explorer directly into the Source Monitor. another time saver for those who liked working this way in Final Cut Pro. Previously you could only load a clip in the Source using the Media Browser.
8. Set Timecode for New Sequence
You can now change the default start time for your sequences. From the Timeline Menu in the Sequence select "Start Time".
Check "Set as default" if you always want to use the same start time.
9. Previous/Next Edit in Source Monitor
With a sequence is loaded in the Source Monitor, you can navigate to edit points with shortcuts (up/down keys by default).

10. Duplicating Title in Sequence
I tend to do my titles in After Effects, but if you do title creation in Premiere Pro this is a big time saver. When you duplicate a title in a sequence, it creates a new title which you can edit independently. Hold Option/Alt as you drag to create the copy. Copy is added to the name, and the new title appears in the Project.
BONUS: Clear In/Out in Project shortcuts
Keyboard shortcuts can be used to clear In/Out points on clips in the Project Panel. This will be handy if  you use Icon View with Hover Scrub. Hover Scrub is a very fast way to work, something FCP never had that I use constantly. FCP X & Media Composer have their own versions of it.
Give the Premiere Pro update a try, and share your experiences/thoughts in the comments below.