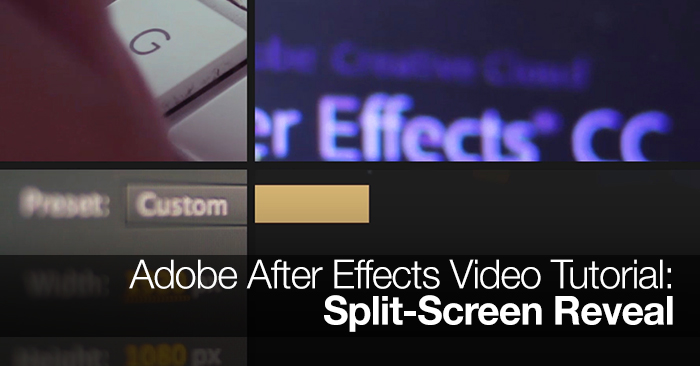 Adobe After Effects Video Tutorial: Split-Screen Reveal
Learn how to create a dynamic split-screen reveal in this exclusive After Effects video tutorial.
Montage has come a long way since the times of Sergei Eisenstein. Instead of montage being limited to full frames, it's quite simple to create unique montages in After Effects, using only portions of the frame with multiple videos playing at once.
In this exclusive After Effects video tutorial, we will demonstrate how to make an awesome split-screen reveal. The tutorial covers:
Precomposing
Working with shapes
Keyboard shortcuts for improved workflow
Using alpha channels
In the tutorial we will take a look at using a few keyboard shortcuts to save time in After Effects. The most useful shortcut for this specific tutorial is holding down the command key on a Mac or control key on a PC. Holding down these keys enables the snapping feature in After Effects. If you are wanting to learn more shortcuts check out our earlier post on keyboard shortcuts in After Effects.
Want more After Effects video tutorials? Check out the After Effects section on the PremiumBeat blog!
Have any questions? How will you use this After Effects technique in your motion design projects? Share in the comments below.