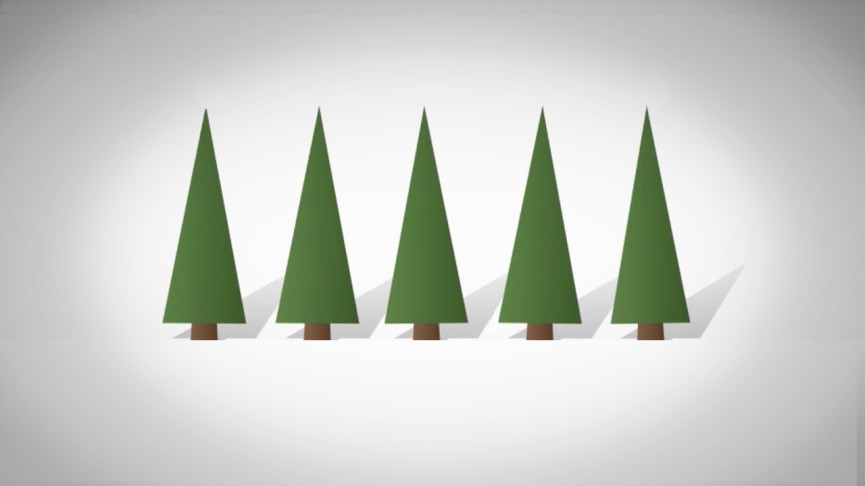 After Effects Tutorial: Vector Tree Animation
This simple animation for creating trees in After Effects is simple and perfect for seasonal projects.
In this After Effects tutorial we get down with some foliage – creating an animated grove of trees with a simple flat design style. Using only shape layers, a few keyframes and a simple AE expression you can dynamically animate the creation of the tree. Bonus: because the trees are vector based you can scale them without any loss of quality.
Check out this After Effects tutorial here (best viewed full screen):
There's many applications for a simple tree design, but it seems especially fitting for a fall, holiday or Christmas themed project.
This is a beginner to intermediate After Effects tutorial, so you don't need to be a motion graphics expert to dig in. It utilizes a number of fundamental techniques, so it's great practice if you're just starting out in AE.
How will you use this After Effects tree animation?
Share your thoughts, experiences or suggestions in the comments below!