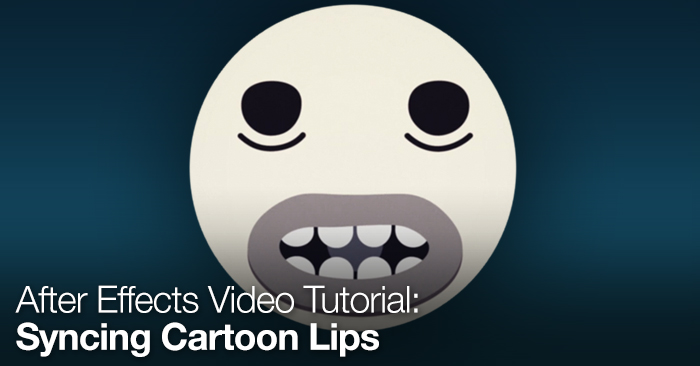 After Effects Video Tutorial: Syncing Cartoon Lips
Make your animations more realistic! Learn how to sync cartoon lips in this After Effects Tutorial.
If you've ever tried to sync cartoon lips in After Effects it can be a very frustrating task, especially if you are trying to make it look natural. Syncing lips to audio requires a lot of time and patience, but there are a few techniques you can use to speed up the entire process.
In the following After Effects video tutorial we'll show you how to animate the lips of your cartoons. For this tutorial you will need to create your own character in Adobe Illustrator. The tutorial covers:
Working with Waveforms
Animating Mouth Layers
Correct Mouth Positions
Importing Illustrator Files
In order to shape your lips the right way I highly recommend checking out a few lip syncing diagrams on the Internet. While you certainly don't need a new lip animation every frame, adding more keyframes will give your lips a more "natural" look.
Need music for your next big animation project? Check out the cartoon section here at PremiumBeat.
What did you think of this tutorial? Have any questions? Share in the comments below.