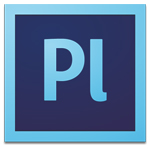 Next Version of Adobe Prelude – 10 Exciting Features
Adobe has listened to its users and made significant additions to the newest version of Prelude. Here are 10 new features to look forward to.
Adobe is revealing the next version of Prelude at NAB 2013. If you are attending NAB, be sure to check out Adobe at booth # SL3910. Adobe is currently offering a 40% NAB promo on the Creative Cloud. 
Prelude is 64 Bit
Prelude and Audition are now 64 bit.  Being 64 bit provides solid performance, stability and takes advantage of large amounts of RAM – all which results in a faster post production workflow.
Icon View & Hover Scrub
Previously there was only list view. Icon View & Hover Scrub from Premiere Pro have been added.  This makes working with clips in the Project faster & easier. They have also added white icons to identify Video, Audio, Subclips, and Attached Scenes from Adobe Story.
Expanded and Searchable Shortcuts
New shortcut features have been added to Adobe Prelude, previously only available in Premiere Pro.
There are now more shortcuts available and you have the ability to search them,  as well as saving your own custom shortcuts.
Interface Changes
Adobe has made a few subtle tweaks to the Prelude interface. The Timeline now features speaker icons for toggling on/off audio tracks. You also see Timecode for clips and rough cuts in the Timeline, and there is a zoom bar like the one you're used to seeing in Premiere Pro.
In addition, the Monitor window has added a "Play In to Out" button.
File Rename and File Metadata Templates.
Both of these big additions to Adobe Prelude add functionality from Adobe Bridge.
File renaming allows you to have unique names for files coming off multiple cards.  File Metadata lets you add metadata (keywords) specific to your project.
You can create templates for both File Metadata & File Rename which is a big time saver. You can also search for metadata in the Project which will speed up organization.
Ingest Improvements
You are now greeted by "Double-click or click Ingest Button to Ingest Media" in the Project. (This opens the Ingest Panel)
Stitch Clips Together replaces Concatenate which was a confusing name.  This allows you to ingest multiple clips as one clip. You can also transfer to multiple destinations by clicking "add destination".
Prelude has added support for MXF-wrapped DNxHD format and Sony XMPilot metadata (import markers that were added when filming).
Adobe Story Integration
You can analyze content and attach a scene from Adobe Story. This is huge for organization and workflow.  It turns your script into searchable metadata that flows into Adobe Premiere Pro. There is also a panel for Adobe Story that you can add to a workspace.
Adobe Anywhere
Prelude will integrate with Adobe Anywhere for collaborative editing.  This will be useful for companies who have team members in various locations that need to collaborate. Adobe Anywhere will be a separate purchase so check the Adobe Anywhere page for more information.
Adobe Exchange
There is an Adobe Exchange Panel which lets you add extensions and plugins to Prelude. This looks really interesting and I am looking forward to learning more about this and how the functionality of Prelude can be expanded with third party extensions and plugins.
Export directly to Media Encoder
As well as exporting to Premiere Pro, Prelude lets you export rough cuts directly using Media Encoder.  This is handy for creating client reviews and approval videos.
Are you using Prelude in your post production workflow?
Share your thoughts in the comments below!