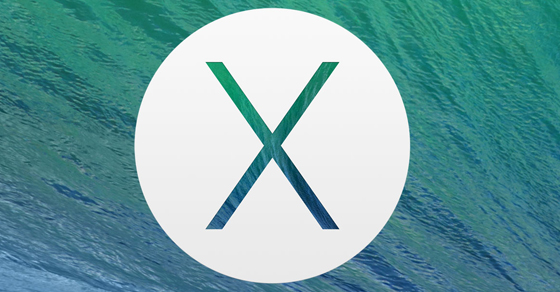 OSX Mavericks Compatibility for Video Editing Apps and Adobe Creative Cloud
Not sure if you should upgrade to Mavericks? Learn which video editing apps are effected and when to make the jump to the new OSX.
Adobe Creative Cloud 12.1 is a big update for video professionals, with over 150 new features. Apple has also recently updated OS X to Mavericks (free update) and there have been some issues reported for video professionals (with a a variety of apps, not just CC).
In this post, we'll tackle some some compatibility issues you may encounter with your video editing applications and the OSX Mavericks upgrade. Then we'll wrap it up with a few videos that highlight the best new features for the video apps in Adobe CC.
OSX Mavericks Compatibility Issues
After upgrading your OSX to Mavericks you may need to make consequent upgrades to your video editing apps (and plugins) to be fully compatible with the new operating system.
The initial Adobe Creative Cloud 12.1 update did not support Mavericks for After Effects, but this is no longer the case. Simply install a recent version of the update for full compatibility.
Video editors using Red Giant plugins will want to hold off upgrading to OSX Mavericks. As of October 22, 2013, the Red Giant blog had the following to say about an OSX Mavericks upgrade:
Some of our licensing code is not compatible with Mavericks. We're working on a fix, but not quite there yet. (If you upgrade, you're probably OK, but we're seeing some issues and wouldn't want you to have to deal with non-working software!)
The majority of our products are plugins, and we simply haven't had access to working builds of all the applications our products plug into on Mavericks yet to test with. As soon as we have access, testing starts, and we'll do our best to ensure you wont run into any problems.
There are ongoing discussions on the Mavericks forum on Creative Cow about different video editing and motion graphics applications and their compatibility with Mavericks. That is a great place to look if you're seeking trouble with a particular issue – or create a new post if you're the first to recognize a compatibility error.
Toolfarm goes in-depth to look at most of the major video editing applications and any known compatibility issues with OSX Mavericks:
As of the last update to this post, Avid was not yet providing OSX Mavericks support

.

Final Cut Pro 7 is running in OSX Mavericks, but because of its end of life status we can bet that this may be the last major OSX upgrade that supports legacy FCP.
For a ton more info on OSX Mavericks compatibility, also covering Telestream and DaVinci Resolve, check out the full post over at ToolFarm.
Background rendering in your video editing app may appear to be disabled in OSX Mavericks. There is a simple fix for this, which is outlined in our previous tutorial on rendering issues with Mavericks.
If you have any OSX Mavericks compatibility tips or known issues to add, please do so in the comments below!
New Features in Creative Cloud 12.1
As for the new Creative Cloud 12.1…Adobe marked the announcement with a series of videos that cover each pro video application in that suite. If you're wondering what a 12.1 update will do for you check out the new features in After Effects, Premiere Pro and SpeedGrade…
After Effects new features include: detail-preserving upscale effect, mask tracking, improved Cinema 4D integration, and improved snapping behavior:
Premiere Pro new features include:  more native file format support (Cinema DNG, Sony RAW, RED Dragon 6K ), monitor overlays feature and drag-drop support for third-party After Effects transitions:
Speedgrade new features include:  direct Link integration with Adobe Premiere Pro, Premiere Pro timeline for projects opened via Direct Link and support for all file formats supported in Premiere Pro.
As we posted previously, Josh from Retooled has a few videos that demonstrates some of these new features in Premiere Pro, SpeedGrade and After Effects. Here's his favorite Premiere updates…but you can check out all the demo vids over on the Retooled blog: