Posts Tagged 'backgrounds'
In this video tutorial, check out some creative video production and photography ideas for your next project — inspired by fireworks!
Background objects can create symbolism in your shot. Be aware of your framing and avoid unintentional messaging.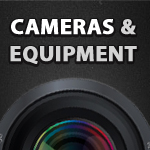 This quick DIY project is perfect for keeping your backgrounds and lighting gels organized – a handy solution for photo and video pros.