We're going to take a look at ten of the most important things to know about backlighting a subject and how to utilize them on a set.
Filming outdoors can be frustrating! Use these tips to set yourself up for success next time you're working outside.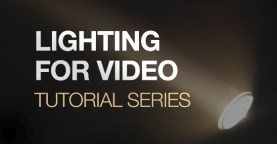 In this video tutorial we take a look at hairlights and examine some of the best ways to properly use them to make your subject pop.