There's no subject too big for this lighting rig. Learn how to create an ultra-bright LED panel with this crazy DIY tutorial.
We compare the current specs of LED lights against the old standards and ask 'are LED's are the way of the future'?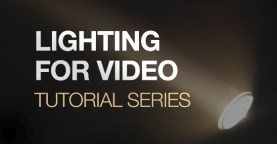 In this video tutorial we take a look at hairlights and examine some of the best ways to properly use them to make your subject pop.