Posts Tagged 'self distribution'
Would you turn down a $150,000 distribution deal for your first feature film and take matters into your own hands? These filmmakers did.
The distribution landscape for films has changed significantly within the last decade. Having a Video on Demand strategy is more important than ever.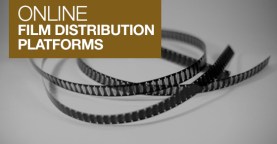 What's the best way to generate views (and revenue!) for your indie film? In this post, we put popular video distribution platforms head-to-head. Learn the advantages/disadvantages of …