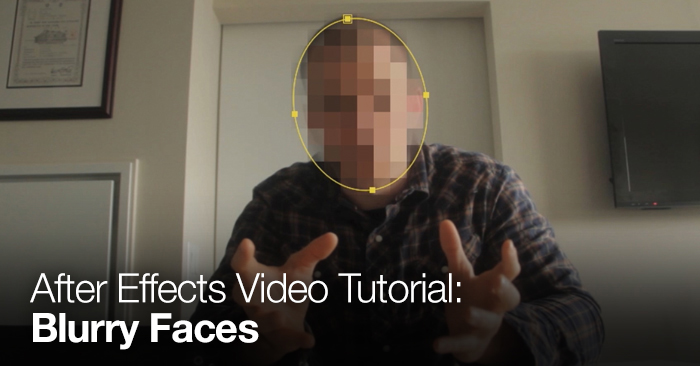 After Effects Video Tutorial: Blurry Faces
In this video tutorial we share a trick for blurring out faces using Adobe After Effects.
Whether you are trying to protect your subjects identity or don't have permission to use someones face, this tutorial will help us learn how to blur out faces just like they do on TV.
It's a really easy concept but it requires a using a few newer tools in After Effects. The video covers:
Using the mask tracker
Using the mosaic effect
Different methods of creating anonymity.
Even if you aren't trying to blur out a face, using the mask tracker can be really useful for tracking any effect over your video.
Curious how to create the same 'blurred face' effect in Premiere Pro? See our previous tutorial here.
Don't want to watch the video? Follow along with the step-by-step tutorial below. Click any image for larger view. 
| | |
| --- | --- |
| 1 | Drag your footage to a new composition. |
| 2 | Add an adjustment layer with the mosaic effect and a slider control. |
| 3 | Parent the horizontal and vertical pixels value to the value of the slider. Multiply the horizontal value by 16 and the vertical by 9. |
| 4 | Apply a mask to the adjustment layer. |
| 5 | Feather out the mask. |
| 6 | Click track mask from the mask parameters. |
| 7 | Set the method to position, scale and rotation. |
| 8 | Click play and the mask should stick to your subject. You can change the mask path and re-track if it begins to wander too much. |
Know of any other uses for the mask tracking feature in After Effects? Share in the comments below.